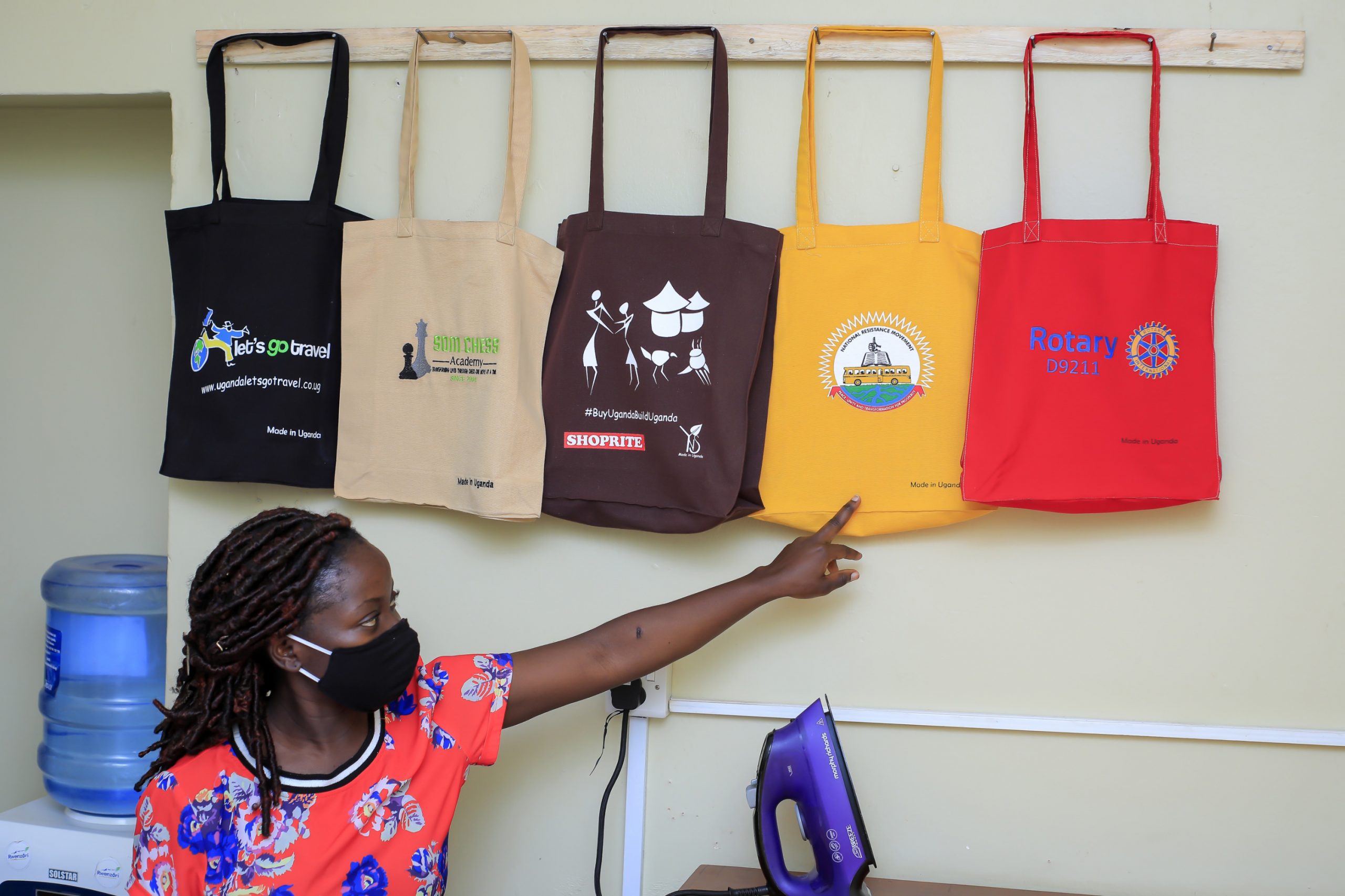 Youth Safe the Nature
Lecture with snacks from Uganda
This evening Olivia Mugabe-Mitterer tells us about her social economic company in Uganda and we can try some typical snacks from the region.
The name of the project is "Youth Save the Nature". Since its incorporation, the company employs 34 Ugandan youth; females and males, who specialize in tailoring, graphic design and screen printing. The project employs youths to provide environmental friendly carrier bags which are made from 98% Ugandan fabric as a substitute to plastics.
The aim of this project is, on the one hand, to create jobs for young people – women and men alike – in order to combat youth unemployment locally and, on the other hand, the use of regional cotton as an environmentally friendly alternative to plastic bags. Many young people drop out of school and have not had any real work experience.
In Cooperation with Weltladen and Klimabündnis