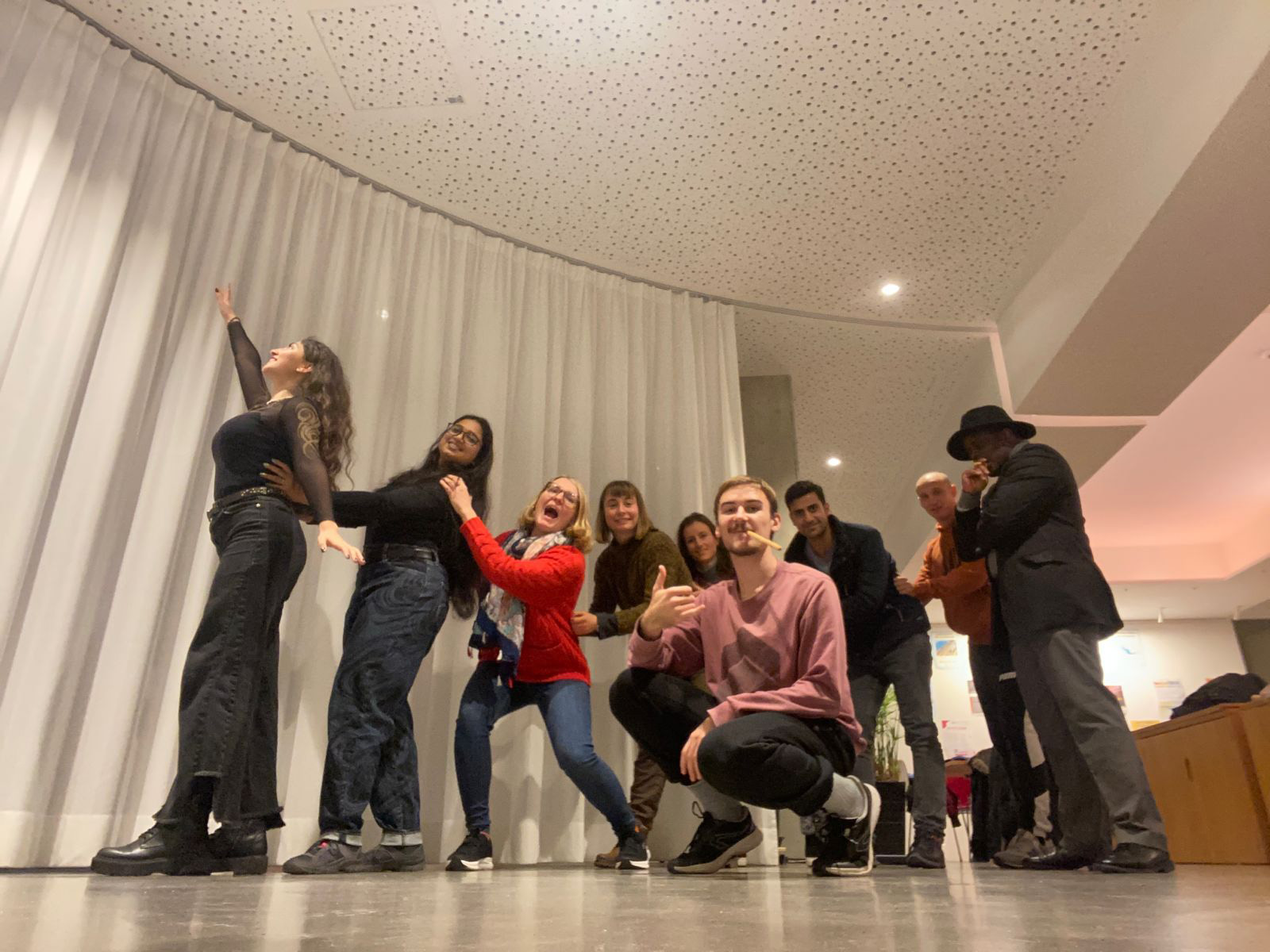 Transcultural Theatre
All Bodies are Welcome!
Everybody is an artist, according to Brazilian theatre maker Augusto Boal. In this theatre group we meet every Monday evening and use the 'theatre for all people' to get to know ourselves and each other better, to celebrate diversity and to create scenes about what life teaches us and what we want to share with others. We are open to exploration, laughter and playfulness.
Most of the time we are our own directors using the book "InExActArt – The Autopoietic Theatre of Augusto Boal" written by our founder Birgit Fritz and sometimes we work with theatre makers like Sara and Florian Zambrano, from teatro zumbayllu, to get new input and improve.
Registration:     khg@aau.at