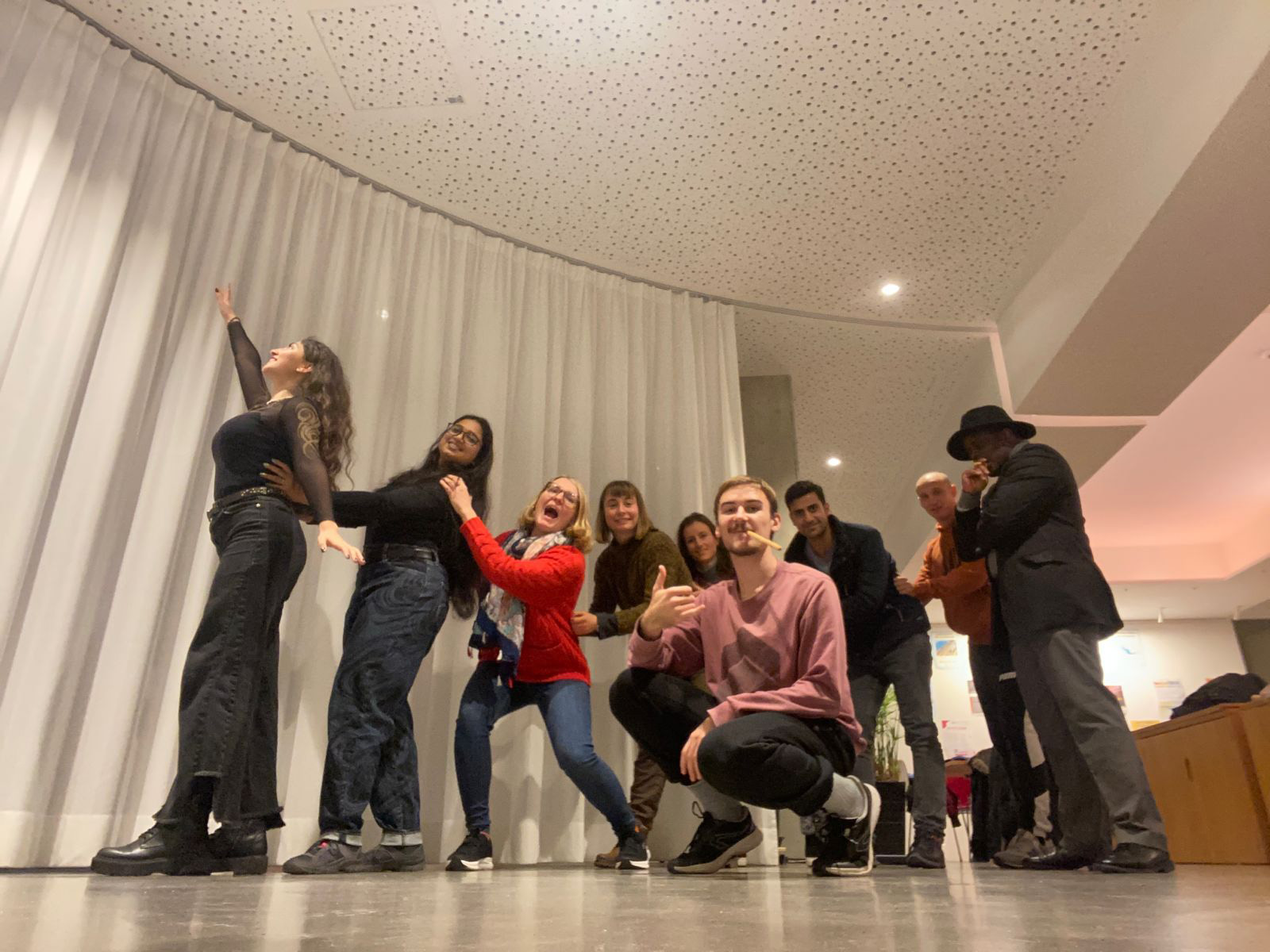 ABGESAGT/CANCELED: Transcultural Theatre
All Bodies are Welcome!
Through theatre we get in touch with what moves us, we even find ways to communicate what we hardly can express in our daily lives – what society rules is often difficult to see. In our theatre group we meet every Monday to create a performative space, in which we are able to play with experiences of our daily lives and let our bodies be the voice of what is inside of us. This workshop is a space for free exploration, laughter, playfulness and collective creation.
We are our own directors using our creativity and letting us inspire by the book "InExActArt – The Autopoietic Theatre of Augusto Boal" written by our founder Birgit Fritz and we work with theatre makers like Sara and Florian Zambrano, from teatro zumbayllu, to get new input and improve.
Date: Every Monday
Time: 7 p.m. to 9 p.m.
Location: KHG
Registration: khg@aau.at